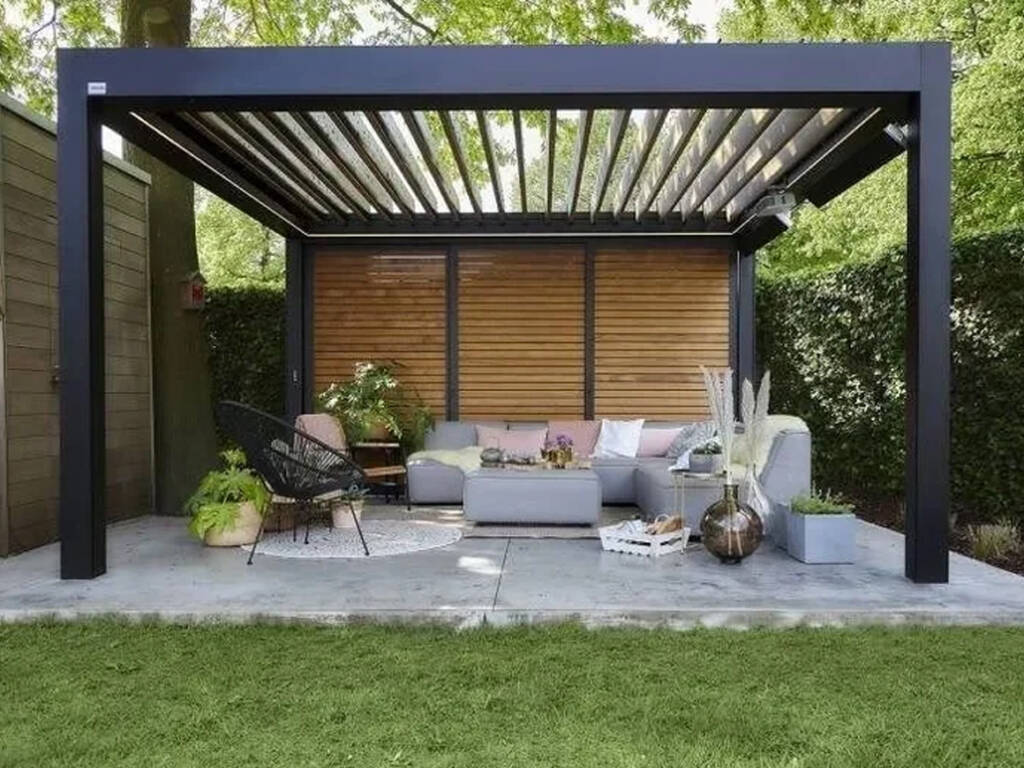 Louvres are Homelovers' most premium and heavy-duty designed product. The motorized Aluminium System is also known as opening roofs. The heavy-duty aluminum structure and solid internal accessories ensure the system can withstand severe climatic changes. Our louvres will give you an enjoyable moment with the LED lights at night. 
Louvres excel in managing ventilation, allowing precise control over natural airflow for a comfortable indoor environment. They also adeptly manage light, diffusing sunlight and reducing glare. This feature enhances both interior comfort and energy efficiency.
Privacy is another fact of louvres' functionality. They shield interiors from unwanted views while still permitting the passage of air and light.
Louvres are available in diverse styles and materials, making them adaptable to different architectural designs.
Built to withstand the elements and requiring minimal maintenance, louvres are both durable and practical. They find application in building facades, windows as shutters or blinds, and within ventilation systems. In outdoor spaces, they are integrated into structures like pergolas and gazebos, providing shade and shelter.
In summary, louvres are multifunctional architectural features, balancing aesthetics with the regulation of airflow, light, and privacy. Their adaptability and low maintenance make them valuable additions to a range of spaces, adding both form and function.
Our louvres will give you an enjoyable moment with the LED lights at night.