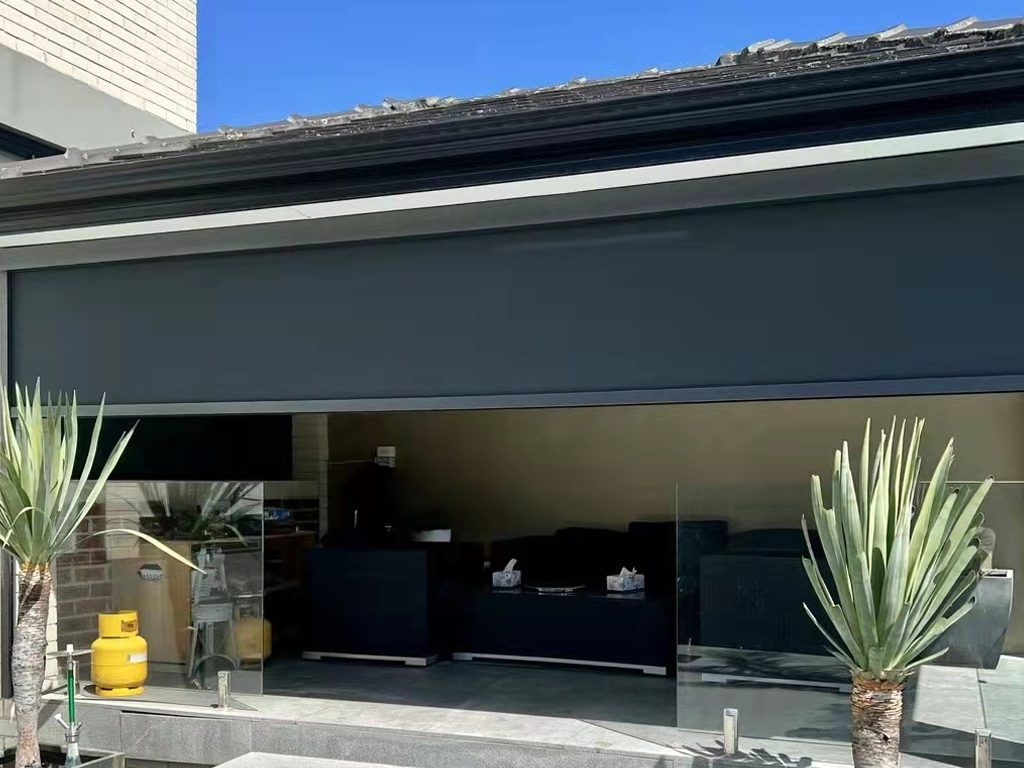 Waterproof Privacy Blinds Shade
Unlike traditional outdoor blinds in the market, all of our outdoor blinds are installed with the zip-track system, making your outdoor blinds much more robust and more resistant than before. They are rain-proof, wind-proof, and ultraviolet-proof.  
2 types sysytem for the manual blinds offer by Homelovers: 
Zip Track Outdoor Blinds are designed with a unique zip-guided system that not only provides exceptional protection from the elements but also ensures stability and resistance to strong winds. The key feature of zip track blinds is their side-channel system, where the fabric is securely guided along vertical tracks. This design eliminates gaps, creating a sealed environment that effectively blocks out wind, rain, and insects while offering excellent sun and UV protection. Zip track outdoor blinds are perfect for those looking to maximize their outdoor space usage throughout the year, regardless of the weather.
Manual blinds with a "handrail" are a type of window covering that operates using a hand-crank or roller mechanism. To adjust these blinds, you simply turn the hand-crank, which is usually located at the bottom of the blinds. As you turn the hand-crank, the slats rotate or move, allowing you to control the amount of light entering the room and the level of privacy. The handrail design provides a simple and efficient way to open, close, or tilt the blinds.